Ever since Chibi was little he had a big dream. He looked up to the moon and said to himself "That's where I want to be!". He created a plan how he would set off to the moon and create a city with its own ecosystem in the Metaverse.
For that reason, $CHIB token got created. Chibi Neko will bring unique features to the BSC blockchain. With our upcoming game "Chibi City" we will separate us from other memecoins. A whole city where you can own a piece of the Chibi Metaverse!
3% of each transaction will go back in the liquidity pool to maintain a healthy balance on PancakeSwap. This liquidity pool is always locked.
To facilitate more public token awareness, each transaction will carry a small fee that will be deposited into our marketing pool. The liquidity in this pool will be used for marketing purposes, promotion campaigns, TikTok influencers and billboards around the globe!
Rewards! Who doesn't love it?! Every transaction will get you 3% in additional $CHIB rewards on top of your balance. This way, the longer you're holding $CHIB, the more tokens you collect, boosting your profits.
Total Supply
1.000.000.000.000
Private Sale
60.000.000.000
Liquidity
200.000.000.000
Marketing & Give Aways
100.000.000.000
Team Unlocked
40.000.000.000
Team Locked (3 year)
200.000.000.000
Website ready
Launch pre-sale
Marketing campaign
PancakeSwap exchange
Influencers
Coingecko listing
Coinmarketcap listing
Giveaways
Unique NFTs
Staking system
ChibiCity P2E development
Various exchange listings
Add new influencers
NFT giveaways
ChibiCity P2E whitepaper
Game sneak peek
Burn tokens
Big marketing campaign
Top 10 exchange listing
Beta testing ChibiCity
ChibiCity trailer
Big TikTok campaign
Various new partnerships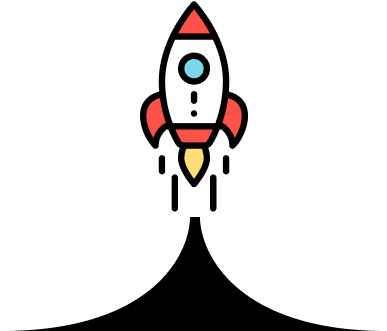 Frequently Asked Questions
0xD9BC3E72c5D0DbA8E10A59A2DCe5f9eD36beEAa0
Create a MetaMask Wallet using either a desktop computer or an iOS/Android mobile device.
Add Binance Smart Chain to networks (HOW-TO https://academy.binance.com/en/articles/connecting-metamask-to-binance-smart-chain)
Go to https://pancakeswap.finance/swap and connect with your wallet
Import $CHIB token by using our contract address 0xD9BC3E72c5D0DbA8E10A59A2DCe5f9eD36beEAa0
Set slippage to 10% in settings and you are ready to swap!
$CHIB launched the 12th of December 2021.
We have done KYC with https://pinksale.finance and have our contract audited before pre-sale.
You can use our contact form to reach out to us. We will respond to you as soon as possible.
Please join our Telegram group and ask your question for a quick response. You can also use our contact form. We will respond as soon as possible.